by Adriana Teresa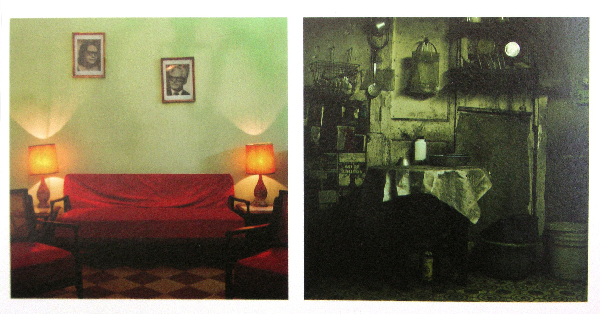 Photo by Desiree Dolron
Adriana Teresa: What is contemporary Latin American Photography today?
Nelson Ramírez de Arellano: Contemporary Latin-American photography could be defined as the 
contemporary photography either produced within the Latin-American
cultural context or by a Latin-American native or descendent who
 communicates his culture to the art work he produces. I mean from my
 point of view some "foreigner" photographers have come to 
Latin-America and their work in the area has to be considered as part 
and sometimes an important part of what Latin-American photography is,
 and in the other hand also some Latin-American native or descendent
 have sometimes produced art works which are very important for
 Latin-American culture, even when they have life their lives out of 
the Latin-American environment. On the other hand I believe that most
 of the clichés about how Latin-American photography should look like 
are fading out for the best of it. I mean Latin-American photography 
is too rich and eclectic and "international" to reduce it to limited 
parameters which generally respond to the attempt to classify the 
"other" from the point of view of the dominant cultures, therefore the
 definition is not that simple because is mainly a definition about 
"what is Latin-American culture".
AT: What do you look for in a photograph?
NRA: I look for the capacity to give, to communicate its ideas, the
 capacity to surprise and catch you into its world. For me photography 
as any form of art is a way to understand "reality and existence".
 Nothing can be as inspiring as exploring new forms to acquire 
knowledge, both as information and as a form of aesthetical knowledge.
 What is unusual for me is that for some reason when I look a photo I
 could be looking for those things in an image of the past.
AT: What do you look for in an artist?
NRA: For me an artist has to show an honest commitment to his work and
 the ability to surprise even when he or she may have reached his or her
 higher level of quality.
AT: What is the goal of your Institution in regards to Latin
American Photography? What is your focus?
NRA: The Fototeca de Cuba focuses in the development of Cuban photography. We show and collect international photographers as well, but we rarely make a distinction between international and Latin American photography, because it's not functional for us.
AT: What parameters would you like to transcend?
NRA: Many prejudges and stereotypes are yet surviving regarding
 Latin American photography and it would be important to revisit many
 of the books about the "history of photography" in which
 Latin-American photography has a very limited space. In march of 1840
 Pedro Tellez de Giron made the first Cuban Daguerreotype, the news was
publish on Sunday 5 of April 1840 in the "Fine Arts" section of the 
newspaper "Noticioso y Lucero de La Habana", that for me is very good
 example of an early response to the question "Is photography art or 
not!?" And the whole history of photography has found many of its more
 important answers in the Latin-American context.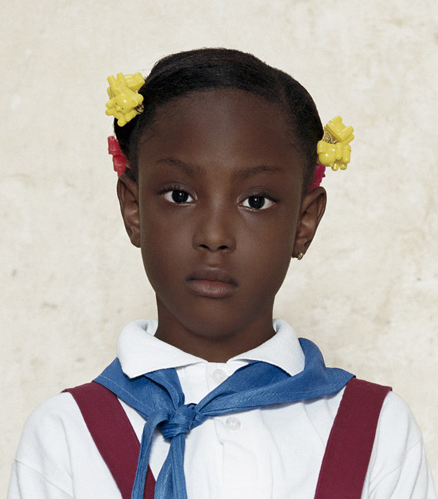 Escuela Julio Mella G (2002-2003)
Photo by Desiree Dolron
–
Originally published on the New York Photo Festival blog