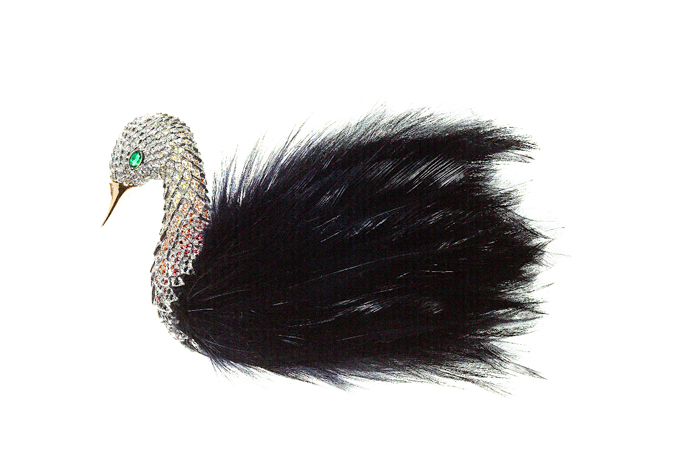 Interview by Adriana Teresa Letorney
Former fashion director of Giorgio Armani, Wilfredo Rosado recently launched  Wilfredo Rosado fine jewelry. Born in New Jersey from Puerto Rican parents, Wilfredo and I met in Dumbo, Brooklyn in 2008. He lived in the then up-and-coming new neighborhood and I worked at the  powerHouse Arena, a contemporary boutique bookstore, exhibition and event space. Rosado had left Giorgio Armani's company to rediscover himself. At the time, I was oblivious of his professional background. Later, I learned that Rosado had worked and collaborated with some of the most important luminaries in contemporary art including Andy Warhol, Giorgio Armani and David LaChappelle. However, it did not cross my mind to ask. I was already enchanted. I mean, gorgeous, sensitive, kind and Puerto Rican — no questions asked — Wilfredo had an inner glow. Three years later, I came across this beautiful, edgy jewelry collection stamped with his name, and at that very moment, I saw Wilfredo Rosado — the man, the artist and his vision — exposed in each unique piece. Every set unveils his persona: the connection with street life as a fountain of inspiration when defining luxury, a quest for love found in the amalgam between internal and external beauty and the belief that street life expresses real human emotion, which is the sound of art. Naturally, I felt inspired to ask Wilfredo a few questions about his new American luxury brand.
Adriana Teresa: You worked closely with luminaries like Andy Warhol, Giorgio Armani and, most recently, legendary couture atelier Maison Lemarié. What did you learn?
Wilfredo Rosado: From Andy Warhol, I learned how to appreciate the things that were not tradition. Andy always had a great appreciation for non-traditional beauty. He also had an incredible work ethic. Andy was a hard worker, who valued what was the new, creative movement of the time. When I worked with him, I was exposed to that creative process because I was around him and I was able to see and eventually identify new trends. Today, I have a love for knowing what young people are doing in music, fashion and pop culture. It has become important to be up on what is new and what the new kids are doing; that was Andy for me.
From Giorgio Armani, I learned how to identify beauty: what is going on in culture, and how to take what is raw and filter it in a refined way. Armani is also an amazing and astute businessman. He has been able to create a unique vision and make it into a successful business.
From Maison Lemarié, I learned the incredible heritage of Haute Couture, the craftsmanship of high fashion. With them, I learned to walk through the archive and learn the history of craftsmanship.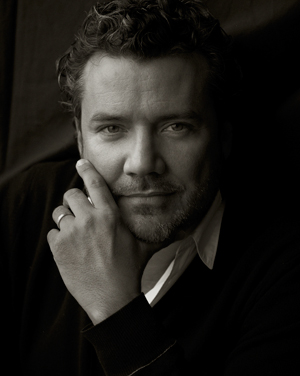 © Mariano Vivanco
Antonio López, a Puerto Rican fashion illustrator, was also a mentor when I was young. He too had an important influence in my life and work. Antonio was the only Puerto Rican I was aware of in the fashion business while growing up. I remember an article in GQ magazine in either 1982 or 1983 that featured him and the impression it left on me. I was still in high school at the time, and I was super impressed by his work. It made me aware of the possibilities and inspired me to have bigger dreams. Antonio was the most amazing and brilliant fashion illustrator and artist at the time, and quite honestly, no one has come after him who has been able to surpass his brilliance. Antonio personified glamour and all that was exciting about fashion. He created illustrations and advertising images for Gianni Versace, Missoni, all the covers of Italian Vanity, worked for Vogue and was best friends with Tina Chow, Karl Lagerfeld, Charles James, and Grace Jones. I wanted nothing more than to meet him.
One day, many years later, after I started working for Andy Warhol at Interview magazine, I overheard someone in the art department say that an illustration needed to be returned to Antonio's studio and that it was being sent by a messenger. I quickly offered to be the messenger to deliver the illustration myself. When I arrived at Antonio's studio, he was drawing a live model for a Vogue job. I finally got to meet the man who for many years I admired from afar. We soon became very friendly. Antonio took me under his wing and began taking me around to introduce me to the key players in the fashion world. I even got more than I bargained for when he gifted me a caricature drawing he did of me. Once, he asked me to sit for him for a formal portrait, which has since traveled in a retrospective that has been exhibited in many of the world's most important museums. He was a true mentor and inspiration for me.
Adriana Teresa: What do these artists' share that has inspired your life and work?
Wilfredo Rosado: All of them were incredibly original. They had a point of view that they were passionate about; they were original in what they created; and, they were able to translate the creativeness they possessed into a successful business. They also had an incredible impact on modern culture. Each to me is an example, and I am extremely fortunate to have worked with them so closely.
Now, I attempt to take my creative spirit and translate it into a successful business. The collection is my own interpretation of jewelry composed by all that influenced my life, including being Latino, which has definitely influenced my creativity. My creative spirit designs jewelry that is bold, sexy, showy, and colorful. This is the Latino side of me.
Furthermore, I bring all of me to each design.
Adriana Teresa: Why did you choose to design jewelry?
Wilfredo Rosado: I have always loved jewelry. Even when I was working at Armani, I wore a lot of jewelry. Years later, I met my business partner, Mozes Hoch, who encouraged me to start my own collection. He was the one who had confidence in me — in addition to my experience with Armani and Andy — that I did not see in myself. In that way, Mozes was the visionary.
Adriana Teresa: How do you describe your brand?
Wilfredo Rosado: I think my brand is one that is luxury jewelry influenced by fashion. I design jewelry inspired by new trends, pop culture and fashion — always with a sense of sexiness and without compromising incredible craftsmanship and quality.
Adriana Teresa: Where do you get your creative inspiration?
Wilfredo Rosado: Aside from fashion, pop culture and new trends — I walk around the street, any street, and I observe. I look at the graffiti walls, what people wear, wall posters. I look at people and their style. I look for lifestyles. I am also a curious person. I go to galleries, new boutiques, art and coffee shops to see what people are wearing. However, I seek to find the alternative opposed to what is the established. For example, I find the Bronx extremely sexy and inspiring. It is like a film in New York in the 1970s and 1980s.
Adriana Teresa: Where can we find your collection?
Wilfredo Rosado: My collection is currently available at Bergdorf Goodman in New York, Harrods in London, Tsum in Moscow, Bloomingdale's in Dubai, D'NA Riyadh, Neimus Marcus in Beverly Hills and San Francisco, and Reinhold Jewelers in San Juan, Puerto Rico. I will be launching my collection early in 2012 at Lane Crawford in Hong Kong.
Adriana Teresa: Fashion is in a state of constant flux. So, I wonder, what's next and when?
Wilfredo Rosado: My brand reflects fashion in fine jewelry, and fashion is always changing every six months. This means that I have to be constantly changing as well, and as a result, so will my jewelry.
Thus, my next collection will launch in February of 2012 during New York Fashion Week.
Adriana Teresa: What advice would you give to emerging artists?
Wilfredo Rosado: To really follow your instinct, and to be unique and not be afraid to be different. Eventually, people will come around to what you are doing. It is a responsibility of the artist to educate the public and the viewer. Actually, I think it is the responsibility of all creative people to push beyond in order to become creative people of our culture. Follow your heart and create unique pieces that relate to you.
. . .
To learn more about Wilfredo Rosado's fine jewelry collection, visit www.wilfredorosado.com
.  . .
Originally published in the Huffington Post, on January 5, 2012