by Lauren Scheiderman
Hye-Ryoung Min received her undergraduate degrees from HanYang University in Korea, and then studied photography at the Fashion Institute of Technology in NYC and later at the School of Visual Arts in NYC. Her work has been featured in many magazines including: Elle Korea, Cosmopolitan Korea and many more. She was born in Korea and now resides in NYC.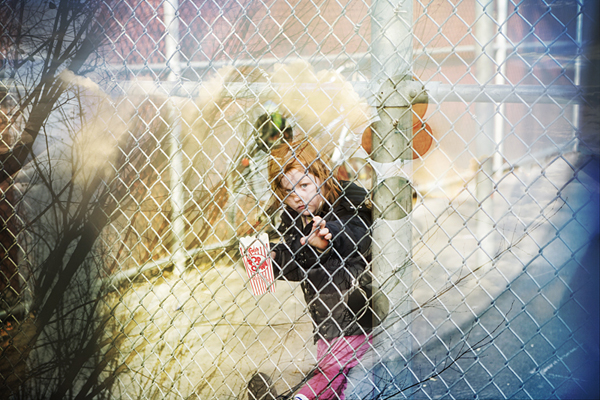 -Can you tell me a little about your background….where you are from and how you got started as a photographer?
I was born and raised in Korea. Since I was a kid, photography was always a big part of our family life, and an essential activity not only during family events but also everyday life. All of us were used to taking pictures of each other and also used to being photographed. My family was also put in charge of photographing big events. More than anybody else, I was always the person who loved to play with the camera, ran to photo lab, picked up the film, made copies for each person, and gave them to each person. For me having a camera and film around was just a very normal part of life.
My college education was a double-track in German Language and Literature and Advertising/Public Relations. However I was so into B/W photography and darkroom work that as a member of my University's photo club -H.Y. Focus- I spent a lot of time there and then started to consider photography as a possible career. As soon as I graduated, I attended a one-year Advertising Photography program and then got a job at one of the top fashion photo studios in Korea. At this job I learned all about lighting, studio management and cultivating relationships with clients and editors. I started working as a photographer for magazines as well. And yet, I had a desire to study abroad and have wider and deeper experiences in a different culture. In 2005 I traveled to New York and enrolled at the Fashion Institute of Technology for a 2-year ASS degree. Last year, I graduated from the School of Visual Arts with a Master of Professional Studies in Digital Photography.
Since coming to New York, I started working for Korean fashion magazines shooting news stories, advertorials, fashion designers and runway shows. I also continued developing my own fine art projects. The series, In-between Double is my most recent body of work, using street photographs taken in New York as a point of departure.
-Can you explain the concept behind your series, In-between Double, featured in Visura Spotlight? And how you created such dream-like images?
I asked myself: What if we could see what other people think? Fortunately, we cannot! But on the other hand, I believe that photographers have a greater capacity to see into people. Then again, we can only really imagine or guess what other people think or want as we observe their behavior, facial expressions, speech, or reactions. I have an immediate, intuitive understanding of people as they are coming into my frame -whether true or not-and want to capture not only the physical subject but also their thoughts and feelings as well. Digitally produced multiple-exposures were my solution to show them all on only one piece of paper instead of video, writing, or a series of single images. My process was to observe people in everyday life, capturing the moment, and creating an archive with as a wide variety of scenes–whether abstract or concrete-for later use as imaginary backgrounds. To achieve my multiple exposure effect, I first researched examples of traditional film multiple exposures, and then created my own digitally, by compositing and using layers in Photoshop. Each composite is assembled out of at least three and up to six or seven different photographs.
—You express in your personal statement that you transfer your own emotions onto your subjects when you photograph? Is this deliberate? Can you explain this further?
As I mentioned, we can't really read anybody else's mind, even our own. But we believe in what we see, hear, and feel. As a photographer, it is ultimately through the camera that my innermost feelings are revealed. My artistic interpretation of people and the world depends on what I am thinking at the moment and colored by my own psychology. But simply saying "The sky looks depressing today", is not me. For the same reason, when I have a commercial interview/portrait shoot, it is very important to know the interviewees before shooting. So I try to hear as the writer interviews them, talk to them, and get to know them. Or sometimes, I prefer to interview them for myself and then the portrait would have both my interpretation of them and theirs too.
For that reason, this body of work is based on my experience, my observation of others and on a basic knowledge of human needs and interaction.
—Is there any particular photographer whose work you admire or have been inspired by?
There are just so many great photographers and artists that I admire! And I am inspired by everything: painting, nature, people, music, movies, and stories. But I would say Bruce Davidson, Martin Parr, Saul Leiter and William Eggleston are my big influences for fine art photography. Their photos are between documentary and street photography and it's all about an everyday life that doesn't seem special but it is. I love photographs that evoke a similar atmosphere and color that Edward Hopper achieved in his paintings. As a fashion photographer, I admire Guy Bourdin, Mark Borthwick, Tim Walker, Inez Van Lamsweerde, David Sims and Craig McDean. I love avant-garde experimental, edgier work and also images that have sensitivity and humor at the same time. I also admire the straightforward black and white portraits of Hedi Slimane.
—How do you think your work is contributing to contemporary photography? (Maybe talk about photoshop, use of multiple exposure, etc)
My generation had to go through a transition period of film and digital, so accepting digital or not was always the issue on the agenda, and I always came in on the side of film and didn't believe that digital could do any better or even the same quality of work. Initially, using digital cameras was a way of saving the cost of film and a matter of convenience for completing commercial assignments. But now I realize that digital darkroom requires the same degree of time and effort, plus a tremendous knowledge which one should update every moment, and which give us infinite potential and control over our images. As I construct my digitally produced multiple exposures, I am using high technology to its maximum potential but keeping alive the spirit of traditional photography. I won't make any boundary or divide between digital and film. I feel digital photography ought to have a feeling of dryness and coolness, but I want to keep elements of both film and digital sensibilities in my images. I hope that viewer can see those two worlds at present in my work.
—What advice would you give to emerging photographers?
I would say to them –as I say to myself- that "knowledge is power" and "You can see only as much as you know". And by this, I am not only talking about technical knowledge and skills. Some artists intentionally disregard others' works and innovations, fearing undue influence and the temptation to imitate. However I believe that today's world is an information society; exchange has never been more important. There are endless things happening every second in the world and absorbing them into mine -or not- follows after I experience as many as I can. People all over the world can share and exchange the art and there are no borders. Borders of all sorts, film and digital, photography and video, country and country, and commercial and fine art are disintegrating. So taking an active interest in what happens in the art world and participating in it will lead an artist to bigger opportunities.
http://www.visuramagazine.com/vm/weekly-hye-ryoung-min
http://www.hyeryoungmin.com/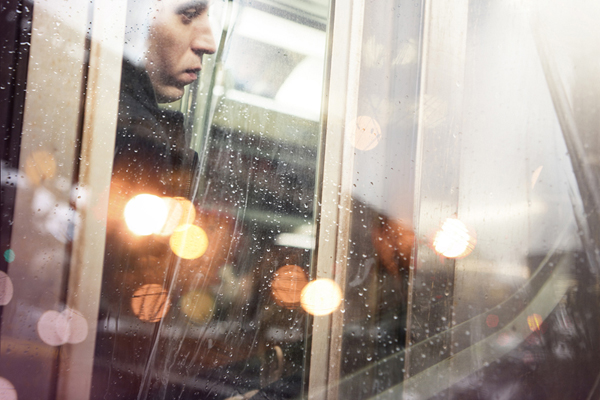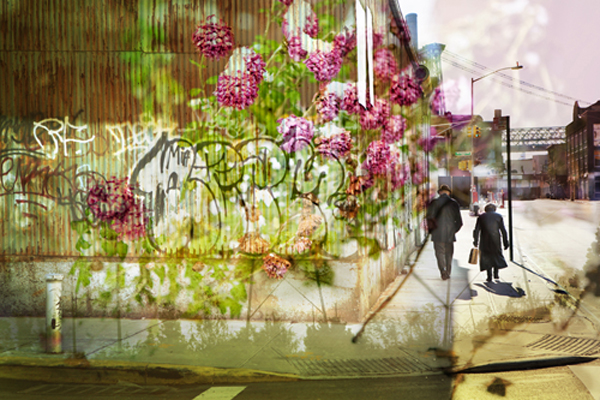 —
Originally published on the GuatePhoto Festival Blog