Originally publish on the New York Photo Festival Blog
For those who do not know me, I am the publisher and editorial director of an independent magazine titled Visura—an online, invitation only publication that features personal projects chosen by the contributing artists, through images and written text. In august 2009, VM created a parallel forum to support emerging artists and students, titled Visura Spotlight. I am also the producer and curator of the FotoVisura Latin American Pavilion, which inaugurated with the New York Photo Festival in 2008.
Each and every person has a medium through which they channel their lives, visions, emotions and ideas. I am not a photographer, although I photograph. My medium is the image. Through images I express, share and connect with the ever changing world as I see, experience and digest it. This use of the image to communicate often results in an intimate connection with visual artists. In a moment or in the silence between the space, I connect with the underlying voice—his or her approach, perspective…visual language, or what I consider to be the 'spirit' of a series.
All of a sudden an innate need to reach out to the artist, and share, present, exhibit that complete visual thought becomes necessary. Not always is the visual thought an ally, but it seems that in learning to respect the alternative I learn to grow in the difference. The intention in the appropriation is not to take over the images or alter the artists voice. My inner search for independence and artistic freedom dictates the only approach I aim to meet with every collaboration: to serve as a tunnel and to be truthful to the artist's voice. In everything that I do—I only want to listen to the voice of the artist and, in a way, let go of mine. It is in letting go of the self that we find our selves—is that not what St. Francis, said. I am not religious in practice, but I like that saying.
Existence as an online magazine is a humbling endeavor. It is restless work combined with a continuous quest for survival and the reaffirmation of the belief and commitment to its purpose. There is both love and blood. In respect to my colleagues who have worked arduously to create a successful online forum—I dedicate a part of this week to featuring them through exclusive interviews. These are (in no particular order) Brian Storm (MediaStorm), Mark Murrmann, (Mother Jones), Claire O'Neill (NPR Picture Show), James Estrin, (NY Times Lens Blog), Jon Levy (Foto8), and David Alan Harvey (Burn Magazine).
In addition it is my honor to present four curators of the major Institutions with Latin American Photography collections through interviews: Idurre Alonso (Curator, MoLAA Museum of Latin American Art), Elvis Fuentes (Curator, Museum of El Barrio), Ricardo Viera (Lehigh University Art Galleries) and Nelson Ramírez de Arellano (Curator, Fototeca de Cuba).
Along with these posts, I will feature contributing artists in Visura Magazine, Spotlight, and the FotoVisura Latin American Pavilion. Surprises may come our way! If you have any questions you would like me to address through this forum, please feel free to write to me to inquiries@visuramagazine.com
I hope you enjoy,
poco a poco y sin nada de alboroto (little by little and without making a fuss).
Kindly,
Adriana Teresa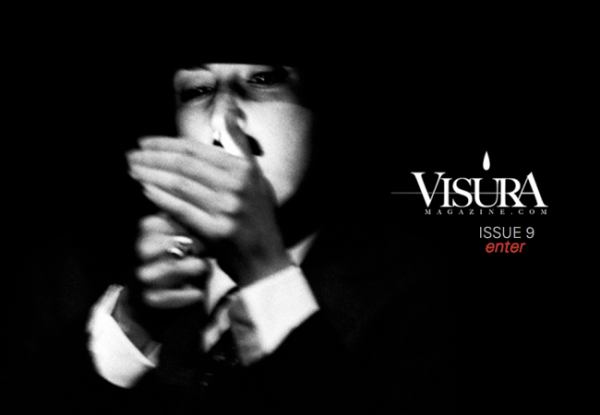 (cover photograph by Henry Horenstein)