Brenda Ann Keneally is an independent photojournalist. She works on long-term projects that show intimate portraits of American families. Her projects include Money Power Respect, Upstate Girls and Woman of Troy. In 2007 Brenda Ann Kenneally, and producer Laura Lo Forti founded The Raw File. A forum used to produce and distribute socially reflective media that provokes discussion. The Raw File, includes long-term documentaries, that can continuously be updated and added to over time; creating intimate histories, that would otherwise go unheard.
When did you become interested in photography? Were you always interested in documenting?
I became interested in photography at 30, when I went back to school. Just prior to that I read a book about Diane Arbus and I really identified with the way she used photography to be a part of life. It said that she felt disconnected, and photography was her way of connecting.
Both of my parents were disabled—my mother with a physical disability and my father with a mental and psychiatric one. I sort of found the interest and beauty within my family. At this time, much like Diane Arbus, I was looking for a way to connect to the world. These are things that got me interested in photography.
As a photographer, why do you think it is important to use your photography to document? What do you think your stories show others?
When I first began photographing in the 80s, I was living in Miami Beach, where I was drawn to photographing older women on a purely visual level.
Eventually I began doing journalism and I thought I was telling stories about larger social issues. What I do demands constant reflection, and years of work. This is what The Raw File is—a place for stories that never end; on-going reporting on the same people, and the same subjects long after publications have exhausted the story. So, I realized that I am doing this "journalism," but I'm really connecting to people and trying to figure things out in my own life. I am trying to figure out why I feel separate, why there is a class structure that separates, why there is an emotional separation that goes along with class indicators, or how class indicators put people into boxes—by saying this is me and that's them. I recognize this in everything I do, even in documenting my father, who felt very separate because of his mental illness, until he died last year.
Photography became my way of belonging; it is an incredibly selfish thing. It is not altruistic, it is not me trying to change the world or trying to show all of these failing systems in America. Everything I do is about my reflections about the path in life that I have been on since birth, and my different attempts to stray from that path, and how difficult that was. Now I am raising a child and want them to be in a different place than I was and I recognize the barriers of doing that. I ask myself: what do we have to do to change life for the next generation?
These stories are also for the people in the photographs and videos. They are for the people who allow me to keep going back and become a part of their family. These stories are really for us. They are a very personal history that someday will be a very telling of present-day America.
On a larger scale, I hope these stories will be preserved and become histories. This way, 100 years from now, as the Farm Service Administration (FSA) and as Jacob Riiss were; they will be reflective of a time and technology. As we look at photography as historical documents we also evaluate the technology that created them and the drawbacks, challenges and successes of each medium.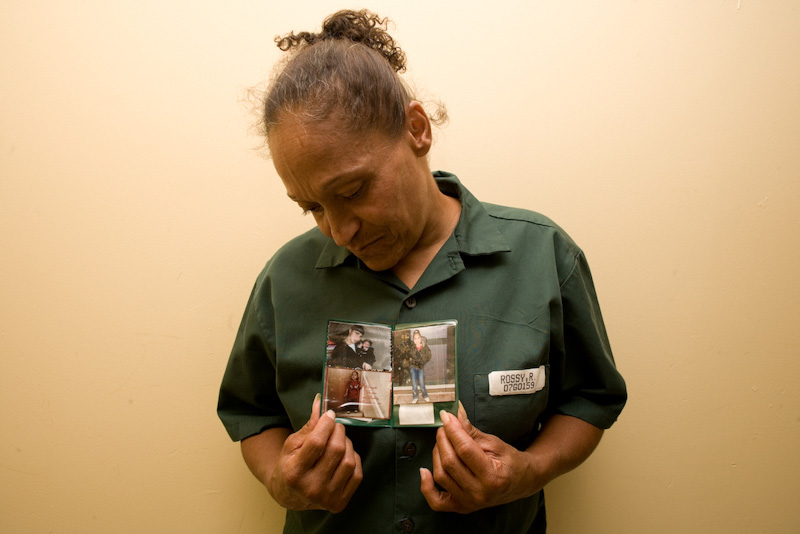 You often create multimedia pieces using photography, audio, text and video. Why do you think it is important to combine different mediums?
I started using video as a way to kill two birds with one stone since I am a crew of one when I shoot.
I realized that I could use video to go back and visit the people in Money Power Respect—my Brooklyn book. I was seeing them all the time, but it became much easier to use a video camera, rather than to be in an intense still-shooting situation where you have to pick up the camera and wait for specific moments. I realized that with video, I could check in easier. I could get a real update about what was happening in their lives; like my godson Andy, or his mother when she went to prison, or when she would call me at home. I could be involved in other projects such as Upstate Girls, but not let go of my Brooklyn work.
Through my multimedia project you can see certain things; such as where we should have invested in more after school resources, or if we did not send a kid to jail or if we engaged a child more, maybe he would not have gotten shot. Or, the result of having a woman in prison for all these years is that we now have an unemployable middle aged woman who feels estranged from her family and is valueless at the one core thing that a woman can do, which is to be a mother and have the love of her family.
Text is also extremely important because you can create your own environment, and contextualize your work in a way that can not be co-opted by the other guys.
What was your inspiration behind The Raw File? Why did you think this forum needed to be created?
I began working with producer Laura Lo Forti who is the co-founder of The Raw File, and the driving force. Laura created The Raw File blog, Murray Cox stumbled upon the blog and volunteered to design the website that we have today, The Raw File as we know it would not be here without him. I also work with Steven Zeswitz, my co-producer, who is amazing.
The Raw File is essentially beat reporting, much like back in the day when there were daily newspapers that would have one reporter on a beat, and they would go there everyday; whether it be at the social service office or the police station. They would go to all of these different places, covering one topic or situation, much like Weegee did. They would form a great rapport with people, since they would come back every single day. The Raw File was kind of made in that spirit because we are re-visiting the same person, or the same family over a long period of time.
The Raw File is also a discussion forum, where viewers can discuss the social issues that one life can provoke, whether it be parenting, the over-incarceration of adolescents in certain neighborhoods, the over-involvement of child welfare as far as truancy goes, etc…
Over time you have this amazing historical document that you can go back to whenever you want.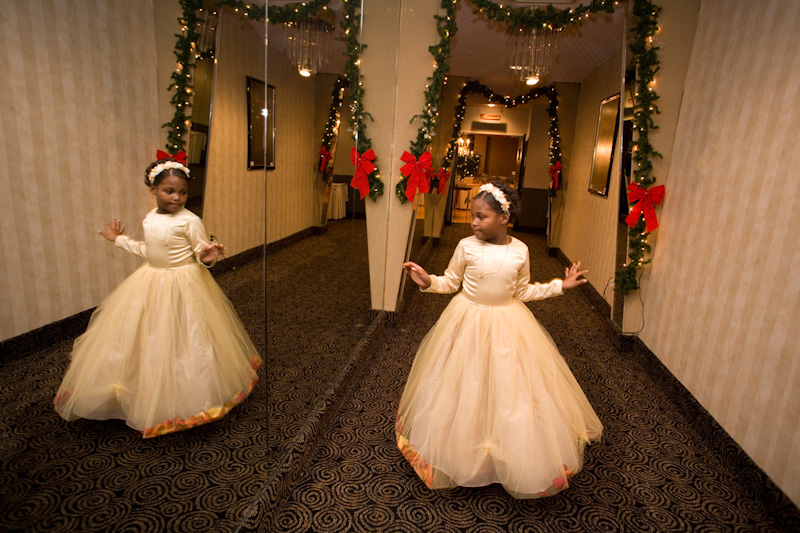 What stories can we find in this forum? Who is creating them? And who can contribute?
Currently, we have stories from Samantha Box; she is working on a project about gay, lesbian, and transgender homeless youth on the West Side of Manhattan through an organization called Sylvia's Place. Steven Zeswitz is my production partner. He has been working on a story about foreclosure in New Haven, Connecticut. He actually moved to New Haven to be close to his story. Emily Schiffer has been documenting an Indian Reservation in South Dakota, where she also teaches photography to the kids that live there.
Anyone can submit to The Raw File; we are looking for long-term projects. When submitting you need to have your material ready however, because producing other people's pieces is quite difficult. Though, if there was something amazing we would produce it, at least to a sound track.
Where do you see the future of The Raw File? How would you like to see it grow?
My dream is to have teachers in every area: English, Social Work, Criminal Justice, Mental Health, Women's Studies—use my book and the five multimedia pieces. I already have a request from one school. The most important part would be to have every class who uses this book contribute discussion questions, kind of like a book club.
I would really like this work to be used for discussion, and to start conversations with youth who might have lives like Andy's. I would like to get more people from the book involved, but it's difficult because many of them feel intimidated in a classroom setting. Andy actually went to Hunter College and spoke to Laura Lo Forti's class. Andy felt quite appreciated, but Andy's mother would probably never go.
Basically, I have two projects—Upstate Girls and my Brooklyn neighborhood, and I will probably stick my dad's story on The Raw File when I produce his movie. I would like the site to grown into real conversations with people, adding their own stories as I add to the stories already posted. I will go deep, but I will never really be broad with the subject matter I cover.